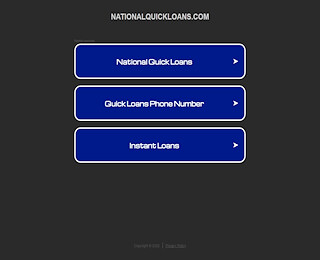 St Louis cash advance specialists from National Quick Loans are able to answer your questions and help you complete the application process for a same day cash loan when you call our St Louis Florissant Rd location. If you prefer, you can apply using our mobile website application and get approved for a loan the same day you apply. With no credit check, it's easier than ever to get an instant loan to help out with finances.
Missouri Residents Trust National Quick Loans
Our satisfaction guarantee is proof of our commitment to your satisfaction. Even after we approve your loan, you'll have 24 hours to change your mind for any reason whatsoever. Our installment loans offer easy repayment terms and competitive rates- and there's never a fee for applying- even if you decide you don't want the loan. Learn more on the NQL website by clicking the 'FAQ' link- better yet, pick up the phone and speak with a St Louis cash advance expert from one of our branch locations.
It's Easier Than You Think
Short on cash? You don't have to struggle until your next paycheck- here's all you need to qualify for a loan from national Quick Loans:
Proof of income- as eligibility for the loan
An active checking account- so we can deposit your money
A working phone number- so we can contact you if we need to
A valid US government-issued photo ID, like your driver's license
That's all you'll need to apply and get approved for an immediate cash loan that can help you get out of debt, improve cash flow until payday, pay for big-ticket items you can't currently afford, pay down credit cards, avoid overdraft charges, or take a relaxing vacation.
A Friend in Need
We help Missouri residents maintain a steady cash flow during difficult financial times- and repayment couldn't be easier. Instead of having to make a single lump sum repayment for the loan, you can pay the money back over time, in convenient installments that fit your budget. When you speak with an agent from National Quick Loans about your loan, we'll look at repayment options that will meet your needs. Unlike other loan agencies that hope their clients default on their loan and have to pay higher interest, we'd prefer to make a loan you'll be able to pay back with no problems along the way.
It's Free to Apply
Best of all, there are no fees to apply for a St Louis cash advance loan from our company- even if you change your mind about the loan later on, we won't charge you one cent. You have nothing to lose by filling out an application, and if approved, you can have your money within 24 hours, in most cases. Feel free to stop by our storefront at 1604 South Florissant Rd in St Louis or take advantage of the convenience of our mobile application process that allows you to apply from any location.
National Quick Loans - W. St Charles
8337884853
3122 West Clay Street, St. Charles, MO 63301
View Larger Map