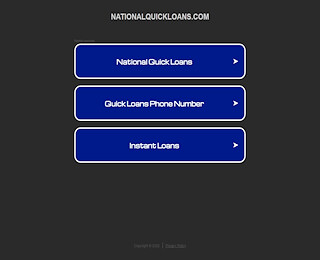 For people in need of small cash loans in St. Charles and Florissant, National Quick Loans has four convenient locations - two in St. Charles and two in Florrisant. We offer in-store and online loan applications. In-store applications offer approval and payout typically within twenty minutes. Online applications can be completed from the comfort of your home or any location with your laptop, PC, or smartphone. Online applications are usually approved and paid out the following morning.
We're Here When You Need Us Most
Small cash loans in St. Charles provide our neighbors with access to fast cash when they need it most. Almost everyone falls on hard times financially at some point in their lives. For example, people have medical emergencies, people lose income, and unexpected expenses inevitably come up no matter how well we plan and budget our funds. Whatever the case may be for you, just know that National Quick Loans is here when you need us.
What You Need to Get a Loan from Us
What you need to get a loan from National Quick Loans depends on which kind of loan you're applying for. The most common loans we give are personal or payday loans. These loans are ideal for people who run out of cash in-between paychecks. The money can be used to buy groceries, medicine, or to put gas in the car to get you back and forth to work. For a payday loan, just bring your last three pay stubs, two forms of government-issued ID (for first-time applicants), and proof of a current checking account in your name.
Another kind of popular small cash loan in St. Charles offered by National Quick Loans is a car title loan. Whereas payday loans can range from $100 to $1,000, car title loans can be a little higher since the client is putting their vehicle on the line in exchange for the loan. The application process for a car title loan is also easy with National Quick Loans. We need two valid forms of government-issued ID (for first-time borrowers), the title to the vehicle (title must not have any liens), and we must verify that the vehicle is worth at least the amount that the client is asking to borrow.
We Provide Small Cash Loans in St. Charles to People with Bad Credit
Having bad credit or no credit at all can kill your hopes of getting a loan at your bank. At National Quick loans, we don't even conduct credit checks on any of our clients. Why? Because we don't need to. We have other ways to protect ourselves from losses and to collect if a person doesn't make good on their debt payments. We tend to be a little more aggressive during the verification stage of an application, but we also offer on-the-spot application approval for in-store clients as well as instant payouts. Get your small cash loan today from National Quick Loans!
Small Cash Loan St Charles
National Quick Loans - W. St Charles
8337884853
3122 West Clay Street, St. Charles, MO 63301
View Larger Map