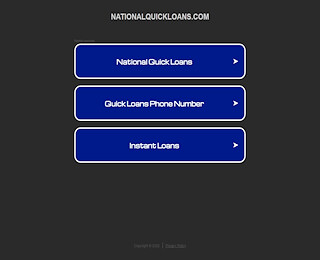 It's never been faster or easier to apply for Missouri installment loans than it right now through National Quick Loans. We streamline the process of getting a short-term loan by eliminating the need for a credit check, so the only thing you'll need is proof of income to qualify for a loan. If you need to pay off a debt, have high-interest credit cards with a balance due, or just need to increase cash flow, we can help.
Finances Out of Control?
National Quick Loans can make an immediate cash deposit in your bank account to solve your financial issues. Clients trust us throughout the state of Missouri for the following loan amenities:
No pre-payment penalties
No credit check needed
Fast & easy mobile application
Same day cash deposit
Quick approval process
Competitive loan rates
Learn more about borrowing money from National Quick Loans when you visit our FAQ section online or explore our website's resources. There's an NQL agent available to answer any additional questions when you call one of our MO locations.
How to Apply for Missouri Installment Loans
Fill out our online application and submit to National Quick Loans or stop by one of our 4 Missouri storefronts. If you choose our online process, one of our friendly and knowledgeable customer service representatives will get back with you shortly to discuss the details of your loan and explain how the repayment process works. If you have any other questions, just let your CSR know at that time. If you're approved for the loan, the money will be in your bank, in most cases, within 24 hours of your approval.
Additional Benefits of Installment Loans
Instead of having to repay your loan with a lump sum of money, you'll have the opportunity to pay the money back in small installments, over time. When you agree to the terms of the loan, you're taking on the responsibility of making payments on time, as agreed. Our conditions are easy and make it affordable for just about anyone to take out a loan with us and pay it back with weekly payments.
No Application or Approval Fees
We never charge a fee for processing applications for Missouri installment loans- and if you're approved for the loan, you'll have 24 hours to change your mind, and we'll still not apply a single fee to your loan- that's our satisfaction guarantee to every customer that your loan will meet your needs in an affordable manner.
Apply Today, Get Cash Today
Why not apply for a no-credit-check-required installment loan with National Quick Loans? It won't cost you a penny to find out if you qualify to borrow from $100 - $1,000- money you can use for any reason you wish. We don't use your credit history as criteria to determine whether you're eligible for the loan, rather, we'll look at your current income and ability to pay back the loan.
National Quick Loans - W. St Charles
8337884853
3122 West Clay Street, St. Charles, MO 63301
View Larger Map