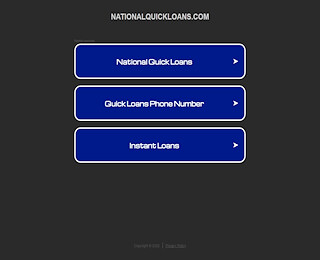 Borrowing money using your vehicle as collateral is a car title loan. Car title loans in St. Charles provide solutions for our friends and neighbors who need cash on the fly but don't have access to a money supply. Bad credit or no credit can hinder the noblest individual from qualifying for eve a small personal loan from their bank. Depending on your income and how much money you need to borrow, a payday loan might not give you enough, if you even qualify for one! Situations like these are when car title loans come into play.
It's Okay if you Have Bad Credit
National Quick Loans provides instant car title loans in St. Charles and Florissant for people who have bad credit or no credit at all. In fact, we don't even run a credit check on our loan applicants. The requirements for receiving a car loan are minimal, and our application is simple and straight to the point.
To get a car title loan from National Quick Loans, you simply need to be the owner of a vehicle that is paid off, lien-free and meets our standards of acceptable loan collateral. You'll need to bring some basic documents, such as a valid U.S. government-issued ID (drives license, passport, or military ID), the title of the vehicle, and a couple of other pertinent documents when you apply for your car title loan.
Are Car Title Loans Hard to Get Approved for?
Nope. In fact, car title loans are easier to get approved for than personal loans in most instances because you're putting up an asset in return for the loan, so there is very little risk for the lender.
Moreover, you can borrow more money with a car title loan than you could with a personal loan, and if this isn't enough, you will also get your money a little faster! All we need to do is make sure you own the vehicle, the basic requirements are met, and that the vehicle you wish to use as collateral is worth at least as much as you're asking to borrow.
Consider the Pros and Cons of Secured Loans Before Making a Choice
Just about everyone will fall on hard times at some point. Emergencies happen, life changes, and all types of other scenarios where a person can find themselves suddenly needing cash that they don't have. National Quick Loans provides car title loans in St. Charles to give our neighbors access to quick capital when they need it most. Because a car title loan is a secured loan, you will probably get lower rates than you would on a personal loan. To add to this, you get to keep your car during the time you're paying back your loan!
The downside is that you will lose your vehicle if you're not able to pay it back. Beyond being a real bummer, that can be catastrophic in your life, especially for people who are highly dependent on their vehicles. We advise you to use any loan wisely and carefully consider all of your options along with their pros and cons, before applying for a car title loan in St. Charles.
Car Title Loans St Charles
National Quick Loans - W. St Charles
8337884853
3122 West Clay Street, St. Charles, MO 63301
View Larger Map